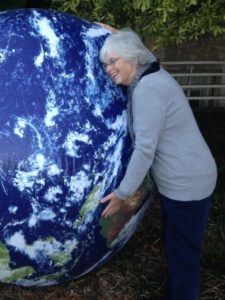 Pat Hoerth grew up on a farm in the mixed grass prairie of north central Oklahoma, gathering and candling eggs, bringing the sheep home at night and packing wool on Shearing Day, driving a truck during wheat harvest, lying on a blanket beneath the stars at night. Now she lives at an urban farm in the heart of Oklahoma City and writes, teaches and advocates for Earth. Pat has been a Green Connections Board Member since 2010.
Tom Temple interrupted his pursuit of a Philosophy degree to move to a farm in Kansas where he and his wife Linda raised chickens, goats, vegetables and children for ten years. Upon returning to school he developed an abiding love of Natural Building and Passive Solar Design and moved to the big city to pursue a career. He didn't get rich, but he managed to build some neat stuff. See it at www.ttemple.com/natural-design/. Tom was a Green Connections Board Member from 2010 until his death in August, 2023. He will be missed by one and all.
Vernona Dismuke is an Oklahoma City native who has spent her career in non-formal and helping occupations. She is an advocate for improving food-security through the home garden. Vernona has been a Green Connections Board Member since 2022.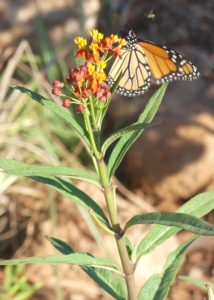 Vicki Rose grew up in Tulsa, but fond memories of her grandparents' farms led to co-ownership of Rose Ranch in Jones. Her leadership roles in several Oklahoma City-based environmental organizations inspired her – in partnership with her husband, Brian Jenner – to convert their OKC place to a biodiverse, solar-harvesting, food-bearing & resilient property. She has been a Green Connections Board Member since 2014.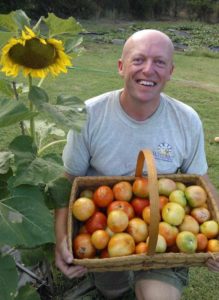 John Leonard and his mom owned & operated a certified organic farm for 18 years. They grew a wide variety of produce and starter plants for farmers markets and restaurants. In 2008, John was nominated to the Oklahoma Agriculture Leadership Program at OSU, where he learned about a diverse range of agriculture practices throughout the state, trained as a lobbyist in Washington DC., culminating with a stint as an ag ambassador for the state in Spain & Morocco. For the last 10 years, he has managed the Mollie Spencer Farm, in Yukon. The farm has been in the Kirkpatrick family for over 130 years and serves as an educational & festival venue, as well as a livestock rescue. John has been a Green Connections Board Member since 2022.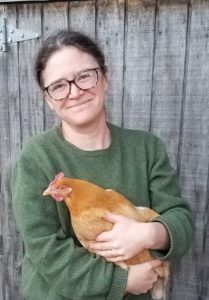 Sara Braden started her environmental education at an early age, when her older sister convinced her to eat a slug. She is a founding member of CommonWealth Urban Farms and an advocate for urban agriculture. Sara has been a Green Connections Board Member since 2017.
Debbie Allen initiated the AP Environmental program and sponsored the environmental club at Edmond North HS, where she taught. She was also involved for a number of years with Transition OKC, a sustainability organization. She draws inspiration, strength, and a deep sense of peace and connection from nature. Debbie has been a Green Connections Board Member since 2019.
Sara Hieke likes to camp, hike and enjoy the outdoors while trying to be mindful of her personal impact on the environment. She does her part by composting, recycling, gardening and providing habitats for native bees in her garden. Her husband also maintains several beehives for friends. As a recent retiree, she is looking for volunteer activities that will benefit our community. As a new member of Green Connections, she looks forward to getting more involved. Sara has been a Green Connections Board Member since 2023.
Christine Patton co-founded the non-profit organizations of Transition OKC and the Urban Ag Coalition and has served as an Oklahoma City Park Commissioner and Board member of Sustainable OKC. As a graduate of OU's business college, she believes that the economy is a wholly-owned subsidiary of the environment. When not working, she enjoys gardening, growing flowers for friends and pollinators, and hiking National Parks. She has been a Green Connections Board Member since 2023.